CHECK-IN KEY SAFES, AUTOMATIC KEY DISPENSERS & KEY RETURN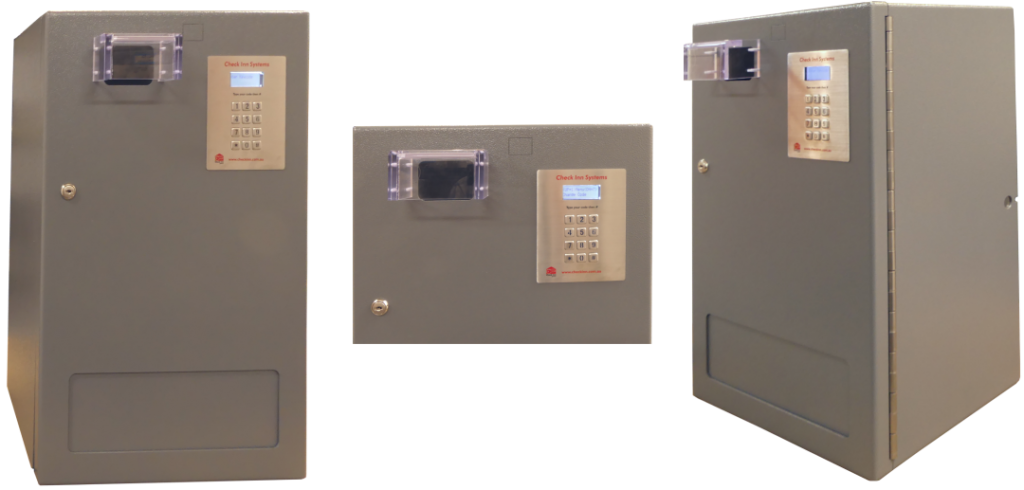 Our automatic key safe dispensers are the future for accommodating your customer's needs when they require their vehicles to be serviced or repaired.
These key safe dispensers give your business the flexibility to allow your customers the option of securely dropping off and picking up their vehicles outside of your normal business hours.
When leaving their vehicles, they simply drop the keys in the after-hours chute. This chute is tamper proof so once the keys are dropped in they can only be retrieved by authorised workshop personnel.
To retrieve the keys to their vehicle after hours, they simply use the keypad to type in their code followed by the "hash" key. This will have been programmed by the workshop in conjunction with the customer. It may be anything from 4 to 10 digits and might be their mobile number or birthdate.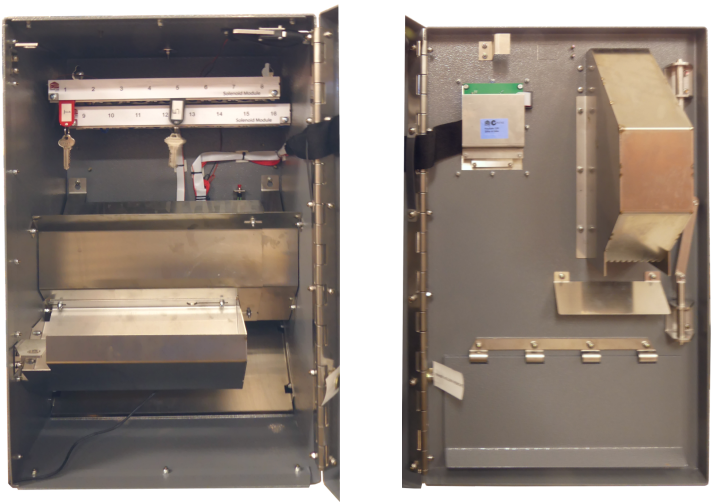 Our Key Dispensing safes come in four variations but all have the same basic dimensions.  You can choose between 8, 16, 24 or 32 key options.  The safe is fitted with a high grade bi-lock and an optional WiFi antenna is available for remote programming if required.  The unit needs external power for the keypad and there is a hole in the back to run power from inside the mounting wall.  There is sufficient space inside to mount a security reed switch as well as a vibration sensor.  These could be wired into your existing alarm system by your security providers.
See the video below on our After Hours Key Dispenser and Optional Security Case follow this link.