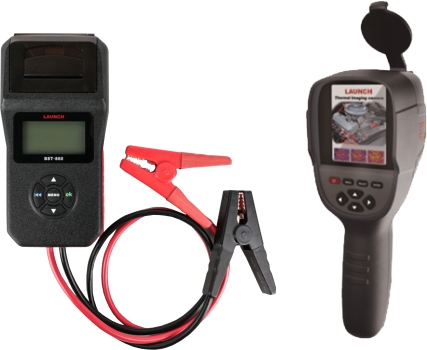 Battery Tester
Easily perform the following battery tests.
Connect the red test clamp with battery anode and the black one with cathode, the tester will power on automatically. If the battery voltage is below 7.0VDC it can't be tested properly, if it is above 7.0v then press OK key to continue. You can use the up and down arrows to test the following functions:
Battery Tests
Cranking Tests
Charging Tests
Review Data
Print Data
Export Data
Thermal Imager
This Thermal Gun provides better images than more expensive brands.