Eastcoast EFI Security offer a variety of security products for the Automotive Trade. These mostly consist of Key Safes for both internal and external use.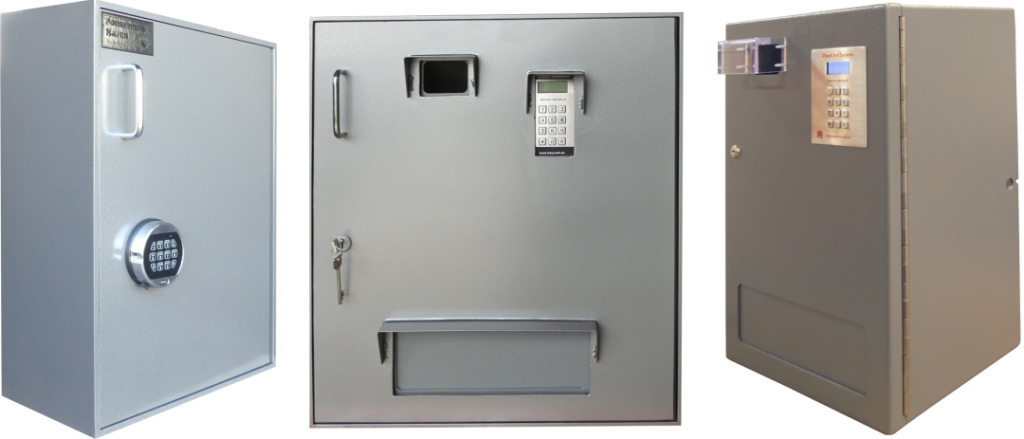 These Automatic Key Dispensers are designed for external use. They allow the workshop customer to drop off and pick up their vehicle keys securely after hours.
Eastcoast EFI Security have designed the KDC6 for those customers who want more security for their Automatic Key Dispensers. It is an external safe into which the Automatic Key Dispenser is mounted.
Eastcoast EFI Security can supply custom made internal safes for storing vehicle keys or for other uses such as documents or cash. These safes are made in 10mm steel with either "Ross" locks or 10 digit key pads.
These small window safes are designed for dealerships or car yards. These window safes are keyed alike so at the start of each day an employee simply puts one on the window of each car with the vehicles keys inside. Then during the course of the day the sales people only need one key to access any car on the lot.